EHPAD : Établissements pour personnes âgées (FINESS/DATASANTE)
Géolocalisation des établissement pour personnes âgées d'Île-de-France. Information sur les places installées au sein de chaque structures ainsi que leur statut juridique
La table t_finess est le référentiel des structures sanitaires, sociales et médico-sociales de la base de données DataSanté. Ce référentiel recense toutes les structures enregistrées dans le répertoire FINESS, qu'elles soient entités juridiques ou sites géographiques, qui existent ou qui ont existé depuis 2004 et leur associe leurs principales caractéristiques (adresse, code-commune, statut juridique, catégorie, …).
DataSanté est une base de données construite pour stocker et partager des informations provenant de différentes sources de données, afin d'alimenter les cartes interactives.
Les données restituées dans DataSanté sont publiques et sont mises à jour au fil de l'eau en fonction des publications des producteurs de données.
*Chaque table est décrite dans un dictionnaire des données (source de données, champs de la table, …) : https://www.data.gouv.fr/fr/datasets/r/263ac65b-73b9-490f-b2d4-d319349d5a08
--- Licence Ouverte (Open Data) ;
--- Sources : DATASANTE-FINESS
Simple
Identification info
Date (Last Update)

2023-06-19
Citation identifier

https://santegraphie.fr/geonetwork/a0036d9b-4787-4207-bb74-c98c138433e5
Status

On going
Point of contact

| Role | Organisation | Electronic mail address |
| --- | --- | --- |
| Custodian | AtlaSanté | atlasante@ars.sante.fr |
Spatial representation type
Topic category
Extent
Temporal extent
Time period

2023-06-19 2023-06-19
Extent
Extent
Maintenance and update frequency

Quarterly
Keywords (Theme)

finess
personnes âgées
offre de soins
médico-social
Keywords (Place)
Resource constraints
Access constraints

Other restrictions
Use constraints

Other restrictions
Other constraints

Utilisation libre sous réserve de mentionner la source (a minima le nom du producteur) et la date de sa dernière mise à jour.
Language

Français
Character encoding

UTF8
Distribution Information
OnLine resource
Protocol

FILE:GEO
Name

Télécharger les données FINESS au format SHP
Function

Download
Reference System Information
Reference system identifier

EPSG : 4326 (WGS84)
Metadata
Metadata identifier

urn:uuid/a0036d9b-4787-4207-bb74-c98c138433e5
Language

Français
Character encoding

UTF8
Contact

| Role | Organisation | Electronic mail address |
| --- | --- | --- |
| Point of contact | ARS Ile-de-France | anthony.necha@ars.sante.fr |
Metadata linkage
Date info (Revision)

2023-08-04T12:44:23.572076Z
Date info (Creation)

2023-08-04T12:40:24.752559Z
Spatial extent
Provided by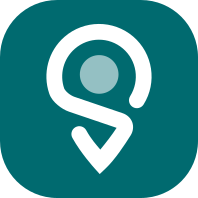 Associated resources
Not available